Thank you for buying your Qualified Certificate for Electronic Signature.
1. How to manage your certificate

MySign: is the selfcare portal a in which you can manage your Qualified Electronic Signature certificate.
Within MySign you can:
Change signature PIN
Change or recore you password
Suspend your Qualified Electronic Signature
Get reports on signatures
Manage the smartphone used with MyInfoCert App
2. How to simplify the signature process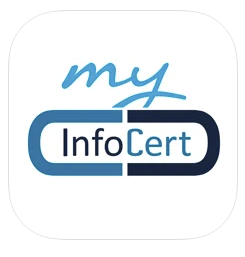 MyInfoCert is the Mobile App (Android, iOS) to manage the Strong Customer Authentication at the moment of the electronic signature.
Thanks to MyInfoCert App you can replace the default authentication based on PIN and OTP with more user friendly solutions such as App- generate OTP or biometric technology (finger print, face matching)
3. How to electronically sign

GoSign allows you to digitally sign and allows your interlocutors to verify the validity of the signature affixed to the document.
GoSign is available through the desktop App and the mobile App.
Download the desktop App (user guide)
Windows
Vista,7,8,10

Download
Mac OS
10.12+

Download
Download the mobile App
Play Store

Download
Apple Store

Download