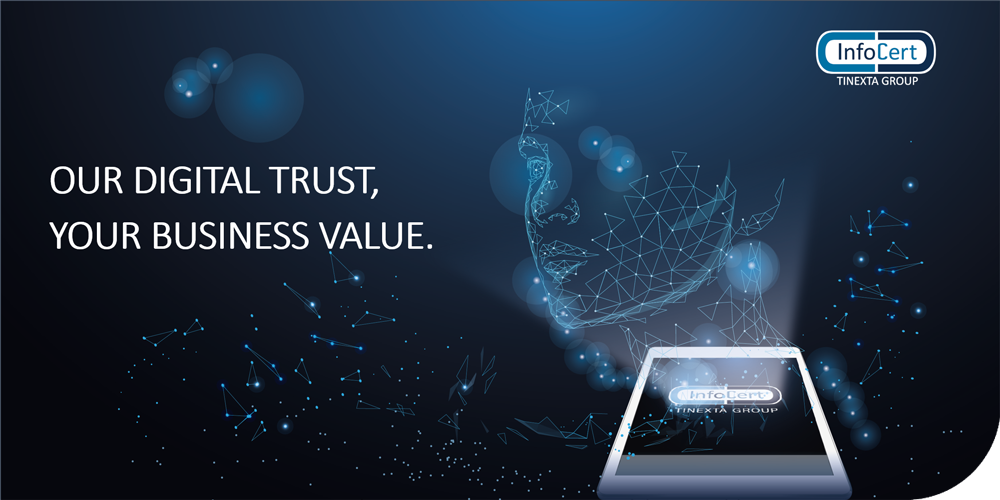 Every business is dealing more and more with digital interactions, and hence a growing need to mitigate risks linked to digital-transactions.
In this context, Digital Trust is a key factor to grant reliability of digital transactions and regulatory compliance.
The main question is: Which solution best suits my business?
InfoCert, as the largest Qualified Trusted Service Provider in Europe, supports your company finds the solutions and trust level for your business.
Take a look at infocert.digital, explore specific solutions related to your business segment and easily find the processes you need to digitize. InfoCert provides Qualified Digital Trust solutions suitable for businesses of any industry.
To inspire your business in an innovative way, discover our customers success cases, videos, and webinars.
Follow us on infocert.digital. Stay always updated on the latest news about Digital Trust!