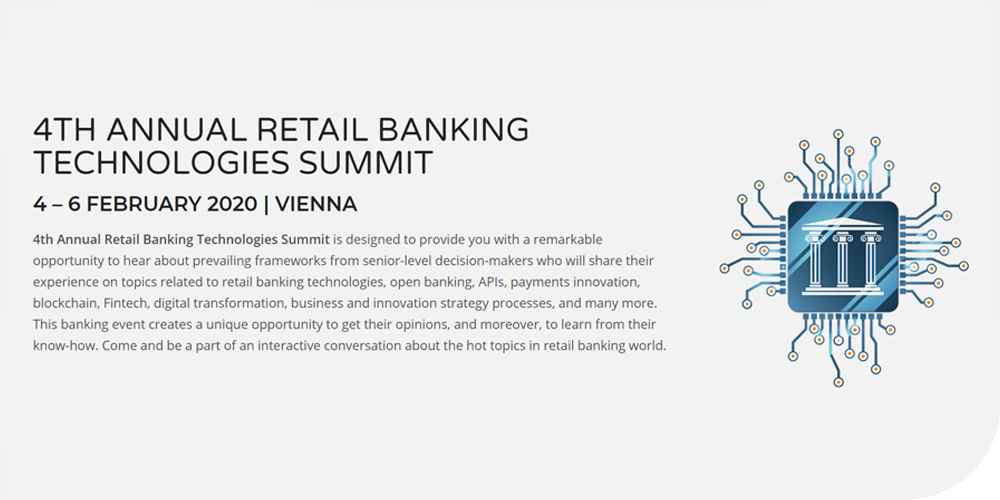 From the 4th to the 6th of February we will be in Vienna to join the 4th Annual Retail Banking Technologies Summit.
During the summit, we'll discuss the latest trends and issues on the retail banking market in the presence of experienced leaders from the top players in the banking industry. The event will be focused on globalization, digitalization, and innovation, new technologies to digitally attract and engage customers, to transform customer experience and to reshape the way retail banking operates.
On the 5th of February at 3:10 pm Michele Guido Mario Lavizzari – InfoCert CIDO – will take the stage to present InfoCert, its innovative solutions to manage customer identity and speed up customer onboarding processes, and something more.
Find out more about the 4th Annual Retail Banking Technologies Summit at retailbankingsummit.com.