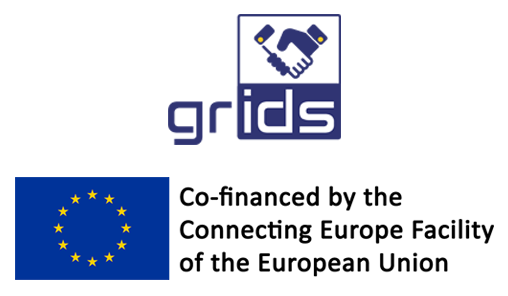 GRIDS – increasinG tRust with eId for Developing buSiness – is a pan-European consortium made up of five partners from Spain, Italy, Greece, and Austria (Atos, InfoCert, ADACOM, University of Aegean, and kompany).
Started in April 2020 under the Connecting Europe Facility (CEF) program, GRIDS aims to facilitate the cross-border acceptance of e-identification and remote Know-Your-Customer (KYC) processes enabling banks to identify consumers digitally in compliance with anti-money laundering and data protection requirements.
The consortium is developing an electronic one-stop-shop solution for a complete and accurate KYC screening – including not only company information and documents (name, register number, country/jurisdiction, court or legal form) but also the identification of legal and natural persons, through an effective access to the cross-border functionalities of a well-established eID DSI (electronic IDentification Digital Service Infrastructure) and eIDAS core service platform.
To do so, GRIDS will operate a business infrastructure that facilitates and reduces the cost of KYC operations by establishing a business network, in the form of a Single-Sign-On (SSO) federation, between KYC providers (Data Providers), their customers from the financial, telecom and e-commerce sectors (Data Consumers) and the clients of these industries (Data Subjects).
Ensuring the identity of all parties involved in a digital transaction, whether they are physical persons or legal entities, is now a top priority for building a secure digital environment. Even more in a European dimension where, on the one hand, there is a strong demand for companies to attract customers beyond traditional national markets and, on the other hand, the digital transformation is growing at a sustained speed accelerated by the effects of the pandemic.

In this perspective, a shared development path and the definition of concrete and trusted solutions able to support this new vision are fundamental. This is why, as InfoCert, we are proud to be once again the leading players in a high-profile international project, such as GRIDS, which thrives on ideas and collaboration between some European excellence in innovation and business.

Marco Di Luzio, InfoCert CMO
For more information visit: www.grids-cef.eu or follow the project on twitter.com/CefGrids.