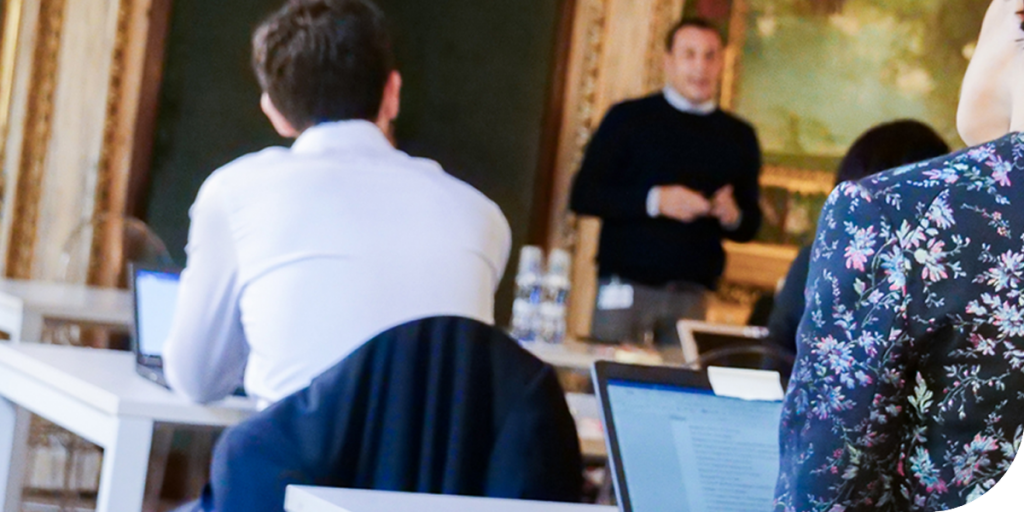 Venerdì 22 novembre saremo a Bruxelles in occasione del 1° workshop internazionale della Sweet Legal Tech Academy: una giovane iniziativa di formazione, che InfoCert ha contribuito a fondare, destinata a General Legal Counsel di grandi aziende multinazionali.
SWEET LEGAL TECH ACADEMY
Sweet Legal Tech Academy nasce per offrire ad Avvocati e Consulenti Legali l'opportunità di apprendere e sperimentare, in una serie di workshop, alcune tra le più innovative tecnologie digitali in grado di modellare l'evoluzione della professione legale.
Sull'onda del successo dei workshop già organizzati in Italia, a Bruxelles torneremo a parlare di contract management & automation. Il titolo dell'evento sarà infatti "The Contract Journey: Legal Tech in Contract Law". Tra i partecipanti avremo avvocati, consulenti legali ed esperti provenienti da alcune delle aziende più innovative a livello mondiale e, tra presentazioni e momenti di networking, delle utili sessioni dimostrative.
INFOCERT RICH DEMO SESSION
Alle 12.15, nel corso della sessione dimostrativa dal titolo "The Contract Lifecycle, part 2: Digital trust, e-signature, and ID digital solutions", Igor Marcolongo – InfoCert, Head of Process and Compliance – mostrerà come utilizzare alcune delle soluzioni InfoCert per rendere le attività di gestione dei contratti più efficienti e sicure.
Evento | The Contract Journey: Legal Tech in Contract Law
22 novembre 2019
10:00 – 17:30
Flagship BNP Paribas Fortis, Square du Bastion 9, 1050 Brussels, Belgium
Rich Demo Session | The Contract Lifecycle, part 2: Digital trust, e-signature, and ID digital solutions
12:15 – 13:15
Igor Marcolongo – InfoCert, Head of Process and Compliance
Per saperne di più