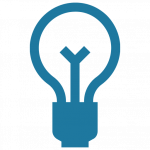 InfoCert for the Oil & Gas Sector
A major player in the oil and gas sector and one of Italy's top 10 industrial groups has turned to InfoCert to undertake a digital transformation process. The Group, one of Europe's leading independent operators in the energy and refining sector, considers technological innovation an important strategic lever to continue to play a leading role in the country's energy scene and keep its competitiveness also in the international context.
Objective: to digitise purchase orders for services and materials
In order to continue working efficiently, the Group needed to digitise the management of contracts and purchase orders for services and materials. This, in order to meet a twofold need: to simplify both the signing of contracts by its suppliers and by the organisation's internal employees
InfoCert, a partner for innovation
To do this, it turned to InfoCert, through which it had already started its digitisation journey with the adoption of the Legalmail PEC solution.
This time InfoCert, in order to meet the customer's needs, proposed the adoption of the GoSign digital signature solution, the platform able to guarantee a secure and compliant end-to-end digital approach.
Thanks to the use of APIs, it was possible to integrate the signature solution with the mobile applications already used by the Group, allowing digital signatures to be affixed by internal staff quickly and easily. Furthermore, to manage signature flows outside the organisation, InfoCert proposed the GoSign Web signature solution, which allows suppliers to access the already digitally signed contract and affix their own digital signature.
This made it possible to dematerialise and manage signature flows both inside and outside the organisation, completely eliminating the use of paper and significantly reducing costs.
To date, the Group has recorded more than 27,000 signature transactions thanks to GoSign!