InfoCert
Creșteți viteza afacerii dvs. cu GoSign InfoCert
GoSign este un serviciu de semnătură electronică pentru companii, inventat de InfoCert, care vă permite să semnați electronic, să stocați și să partajați orice tip de document, oriunde și oricând, cu cea mai înaltă valoare legală conform reglementărilor europene eIDAS.
Sunteți o companie mică-medie, un profesionist sau o persoană fizică?
De cât timp aveți nevoie pentru a gestiona un proces de aprobare?
Multe companii încă se bazează pe hârtie pentru procesele de aprobare, imprimare, transfer și semnătură fizică, riscând întârzierea acordurilor sau împiedicarea vânzărilor.
Nu pierdeți timp și oportunități; datorită InfoCert, puteți trece la un flux de lucru de aprobare complet digital și puteți obține cel mai bun software de semnătură electronică pentru afaceri cu GoSign!
Semnați orice document, pe orice dispozitiv, în doar câteva minute. GoSign este soluția care vă revoluționează fluxurile de lucru pentru semnătură; este cea mai bună în ceea ce privește încrederea, siguranța și economisirea timpului.
GoSign de InfoCert face ca totul să fie foarte ușor: trebuie doar să partajați și să semnați
3 pași simpli pentru semnarea electronică a documentelor, contractelor și aprobărilor.
CFO
Tocmai v-am trimis propunerea agentiei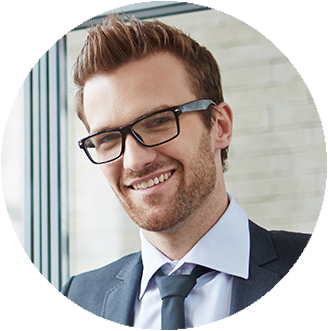 CMO
Aprobat deja inainte de plecarea zborului 🙂
CFO
Esti cu un pas inainte, mereu!
1. Pregatiti documente
2. Definiti chitantele si fluxul de lucru
3. Obtineti semnarea documentelor
Omnichanel: semneaza oriunde, oricand, de pe orice dispozitiv.
Interacționati cu usurinta cu colegii, furnizorii sau clientii de la distanta, aplicand imediat deciziile.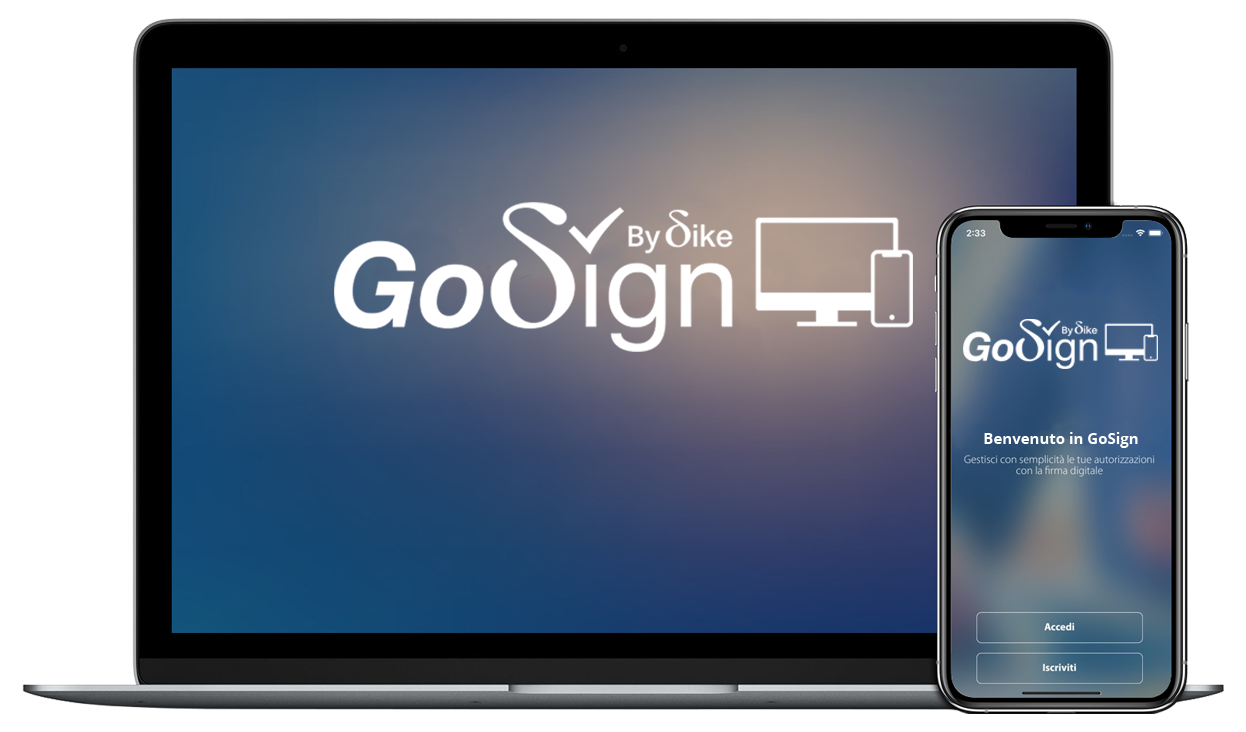 Flexibil, nivelul de incredere si conformitate de care aveti nevoie in fiecare document

Potrivit pentru tranzacții cu risc redus, cum ar fi aprobarile interne. Foarte ușor de utilizat

Semnatura electronica avansata
Pe baza unui certificat digital și a identificarii fara echivoc a semnatarului. Un compromis bun intre incredere și user experience.
Semnatura electronica calificata
Pe baza unui certificat digital calificat conform eIDAS emis de InfoCert. Garanteaza 100% valoarea legala a unei tranzactii.
Poate fi utilizat in multe scopuri, Gestionati orice tip de flux de lucru semnat pentru orice proces
Procese de aprobare interna
Pentru departamentele companiei, in diferite zone geografice si integrate cu sistemele existente.
Procese B2E
Pentru a dematerializa relația cu angajații și a gestiona procesele de resurse umane.
Procese B2B
Dematerializarea proceselor de achiziții și gestionarea contractelor cu furnizorii și partenerii.
Procese B2C
Pentru a interacționa cu clienții și abonamentul la contract la distanta.
Rezultate mai bune prin utilizarea GoSign
Reduceti costurile
Foarte eficient din punct de vedere al costurilor, cu economii iminente de costuri
Asigurați securitatea si conformitatea
GoSign este conform cu reglementarile eIDAS, asigurand cel mai inalt nivel de incredere
Imbunatatirea eficientei
Reduceti timpul de aprobare cu o solutie usor de utilizat, cu valoare legala completa
Reduceti riscurile
Complet auditabil cu urmarire in timp real a documentelor
Poveștile clienților
"Incercam sa simplificam atat procesele interne, cat si cele externe pentru a deveni o companie paperless. Folosirea InfoCert GoSign a fost o mare parte din strategia noastra de a incepe reducerea milioanelor de documente tiparite pe care le semnam."​​
​Citiți Studiul TEI​
+55% eficienta​
+177% ROI​
Alaturi de tine pentru o lume digitala mai sigura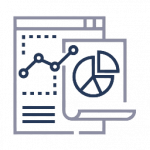 ANALIZA DETALIATA
Analizam  detaliat procesele existente pentru a intelege exact cum sa le îmbunatatim in functie de specificul companiei tale.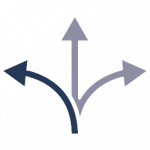 PLAN PERSONALIZAT
Proiectam solutia potrivita si aducem valoare adaugata proceselor tale, cu respectarea legala deplina.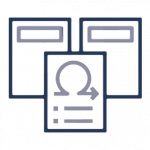 LIVRARE & IMPLEMENTARE AGILA
Integram rapid solutia noastra in aplicatia ta deja existenta.
Servicii utilizate de 2200+ companii din întreaga lume

Request Information
Complete the form and send us your request, and we will contact you as soon as possible!