Your Qualified Certificate for Electronic Signature has been issued and activated.
You can easily start using it
1. How to manage your certificate

MySign: is the selfcare portal a in which you can manage your Qualified Electronic Signature certificate.
Within MySign you can:
Change signature PIN
Change or recore you password
Suspend your Qualified Electronic Signature
Get reports on signatures
Manage the smartphone used with MyInfoCert App
2. How to simplify the signature process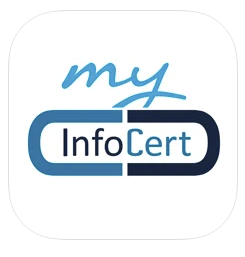 MyInfoCert is the Mobile App (Android, iOS) to manage the Strong Customer Authentication at the moment of the electronic signature.
Thanks to MyInfoCert App you can replace the default authentication based on PIN and OTP with more user friendly solutions such as App- generate OTP or biometric technology (finger print, face matching)
3. How to electronically sign

You can start signing digital documents for FREE using GoSign. GoSign is the complete Suite, available in six different languages, wich allows you to sign, verify and timestamp all types of files in the smartest way.
With GoSign your signature software is always by your side beacuse all GoSign's functions are available on your PC, smartphone and directly online.
Thanks to Premium Licenses you can also create real signature workflows and manage multiple processes with just one click.