Our solutions
Registered e-Delivery
Overview
Give your communications a legal value, thanks to e-delivery
Today, e-mail is the ubiquitous method of communication on the Internet, widely used for both private and business purposes.
Every day we exchange notices, commercial offers, working documents and important messages with employees, customers and business partners. But e-mail was developed when the Internet was a much smaller place, designed without any privacy or security in mind!
What your company needs is a qualified and interoperable eDelivery System for trusted end-to-end processes.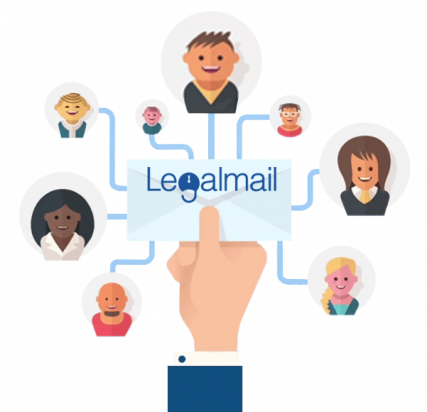 Legalmail is InfoCert's qualified electronic registered delivery, which:
time stamps every message and provides evidence relating to the handling of the transmitted messages;
protects transmitted data against loss, theft, damage or unauthorized alterations;
represents the official on-line communication channel between citizens, enterprises and the Public Administration in Italy.
Legalmail provides a scalable and customizable platform that you can easily integrate into your business processes to improve your confidential and important communication management.
Use Cases
What can you accomplish when you adopt InfoCert Legalmail in your company?
Network Communication

Manage all network communications with your offices, subsidiaries, franchisees, agents and resellers

Confidential Messages

Send and keep private internal messages and documents containing business plans, patents and strategic decisions.

Rule-based Filters

Set up rule-based filters to automatically sort all incoming messages to the appropriate offices.

Calls For Tenders

Send information and documents required by public authorities for participation in calls for tenders.

Meeting Calls

To convene board meetings, internal meetings and shareholders' meetings.

Internal Communications

To send employees internal company circulars, important communications and pay slips.
Benefits
What does InfoCert Legalmail have that traditional document delivery services don't?
RELIABILITY
Legal proof and certainty of delivery, plus authentication of the sender's mailbox
SIMPLICITY
Legalmail can be used with the same tools as traditional e-mail services (such as Outlook) or via webmail, delivering e-mails from anywhere to multiple recipients
SECURITY
LegalMail works only over secure communication protocols such as https, SMTPs, IMAPs and POP3s
INTEROPERABILITY
Interoperability with other PEC (italian acronym standing for 'Certified email') providers listed by AgID in Italy is guaranteed
Business cases
Learn more about the huge potential impact of InfoCert's solutions
Industries
Our digital trust solutions meet the needs of companies in every market
Customer Success Stories
See how our solutions have helped our customers successfully digitize their business processes
News & Events
Latest InfoCert News