Certifications
InfoCert is continuously audited and controlled to maintain its status of Qualified Trust Service Provider. Our certifications demonstrate InfoCert's commitment and investment to deliver trust services with the highest standards of quality, security and reliability.

GLEIF Accredited
InfoCert is accredited by the Global Legal Entity identifier Foundation (GLEIF). To access our accreditation certificate, click here.

eIDAS Qualified Trust Service Provider
With the introduction of the eIDAS regulation (EU) 910/2014, InfoCert has become a leading provider of Digital Trust solutions in Europe.
That's why InfoCert has obtained Qualified Trust Service Provider certification for its Digital Trust services provided in accordance with eIDAS.

eIDAS Qualified Time Stamps
ETSI EN 319 401
Simultaneously with the introduction of the eIDAS regulation(EU) 910/2014, InfoCert was certified Qualified Trust Service Provider for its Time Stamp Service from CSQA.
The same eIDAS Time Stamp Service was selected by the European Commission's Directorate-General for Information Technology (DIGIT) to guarantee full legal validity of all official publications published in electronic format by the European Union Publications Office.

Member of the Adobe Approved Trust List
InfoCert is a member of the Adobe Approved Trust List (AATL), a program that allows millions of people to digitally sign documents in Adobe Document Cloud solutions with the most reliable digital IDs in the world.
Digital IDs issued by InfoCert are based on certificates and a time stamp service to ensure compliance with the most stringent regulatory and legal requirements in the world, such as the EU's eIDAS Regulation and the SAFE-BioPharma standard.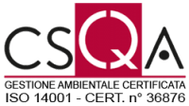 Environmental Management System
ISO 14001
InfoCert is aware of how important proper management is for the environment and the opportunity to adopt environmental management measures in accordance with international standards.
That's why it adopted an Environmental Management System in compliance with ISO 14001 that meets the company's strategy to implement a compliance review with environmental regulation and to improve process efficiency.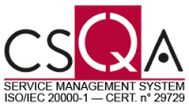 Service Management System
ISO 20000:2011
InfoCert decided to adopt an IT Service Management System (SMS) compliant with ISO IEC 20000 (international IT Service Management standard) in order to maintain and improve the quality of the business services it provides. These have a special focus on customer requirements, backed by an ongoing cycle of monitoring, reporting and reviewing agreed SLAs.
Quality Management System
ISO 90012008
InfoCert adopted a Quality System compliant with ISO 9001: 2008 with the aim of meeting the following business objectives:
continuously improve satisfaction of customer needs;
optimize resource management and interactions between business processes;
mitigate cases of non-conformity in products or services.
With the Quality Management System, InfoCert confirms the reliability of its structure that guarantees performance reproducibility, improves service levels and the safety of production processes for customers, suppliers, employees and partners.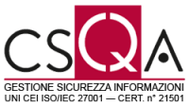 Information Security Management System
ISO 270012013
InfoCert assigns strategic importance to safe information handling and recognizes the need to constantly develop, maintain, control and improve an Information Security Management System (ISMS) in accordance with ISO/IEC 27001:2013.
InfoCert's Information Security Management System is ISO/IEC 27001:2013 compliant for EA:33-35 activities.
An excerpt of InfoCert's security policy is available on request from infocert@legalmail.it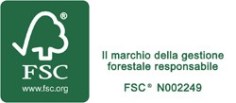 Responsible Forest Management
FSC N002249
In line with its dedication to paperless solutions, InfoCert promotes environmental sustainability policies to eliminate the use of paper, using FSC (Forest Stewardship Council) certified materials and contributing to the responsible management of the global forest heritage.