Different customers, different stories, different markets with a common value
Germany: waste management is now 100% digital
Mia-FinTech and InfoCert develop a solution for multi-country recognition for Digital Lending
Digital signature processes for the Oil & Gas sector
GoSign for a major player in the pharmaceutical industry
Managing orders is easier thanks to digital signatures
The future of education is digital!
Digital trust solutions for the energy industry
Digitalization and innovation for the healthcare sector
More power to your signature processes with GoSign
Digital Trust solutions for the Supply Chain Finance market
Digital transformation takes flight with InfoCert
Digital transformation for on the road signature processes
With Target Informatica digital transformation is automatically embraced
Innovation runs at high speed with digital signature
Fipav takes the field with Digital Signature
Thanks to MMB workshops get their fill of digital innovation
When the payment account becomes a breeze! ?
Easy and usable electronic signature process for online credit requests
Winning the challenge of the Digital Transformation
Widiba, a 100% digital bank with innovative services
Digital Trust Solutions for ING Banks' customers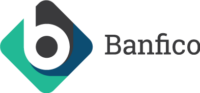 InfoCert&Banfico: a trusted partnership for open banking
InfoCert & Tesmec together for a trustworthy energy transition
Complete the form and send us your request, and we will contact you as soon as possible!