Overview
Telcos benefit from trust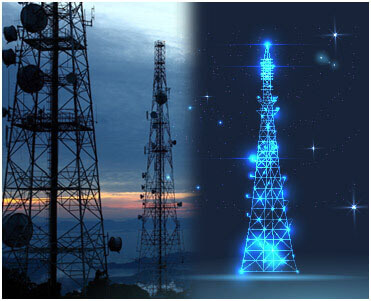 Confront competitors' actions and meet customer needs
Recent EY studies reveal that the telecommunication sector is still vulnerable to competition in terms of technology cycles to respond to competitors' actions and meet customer needs.
Between the price war in  acquiring and retaining customers and the erosion of legacy revenue streams, operators are forced to apply new digital business models driven by customer experience and cost control.
That's why InfoCert is a key partner for Telcos, helping them cutting process costs and offering new digital experiences to customers based on a wide range of trust solutions that can be easily customized to their needs.
Use Cases
Why Telcos call us
Customer Onboarding

We provide a superior digital experience in acquiring new customers wherever they are and processing SIM card requests in mere minutes.

Process Automation

Approvals, supply chain, contract signature: our automated signature platform supports organizations by reducing the time they spend on these processes.

Omnichannel Sales Experience

We target organizations' sales teams, allowing them to close B2B or B2C contracts and agreements anywhere and on any device.

Upselling Digital Services

We provide a number of digital services (e.g. secure cloud storage, SSL certificates, etc.) that organizations can offer their customers as part of an upselling strategy.

Compliance by Design

Our solutions comply with all major provisions of national and international laws (e.g. eIDAS and GDPR).

Liability Outsourcing

Implementing our trusted solutions lets Telcos outsource liability for all digital processes to the QTPS (e.g. identification, signing processes, document storage)
Benefits
Our Customers can create value for their customers without increasing risk or losing margins
Cutting operating costs

Drastically reduce operating costs by acquiring new customers digitally and leveraging our Digital Transaction Management Platform.

Reducing the risk of fraud

Our audit trails, qualified certificates and other trust services help decrease the risk of fraud related to SIM cards and other transactions.

Innovation that matters


The key challenge for Telcos to have a sustainable future is to engage Millennials and Gen Z: we provide the user experience they want.

Clear Timelines

Right from the start, our managed IT support works within a set budget so our Customers get exactly what their business needs with no surprises at the end of the month.
Our Approach
We guide you in a digital (trust) world
Deep Analysis

We know that every company is different. That's why we start by analysing your processes in depth to understand how we can improve them.

Flexible Design

We design the most suitable solution for measurable increasing value in your processes and in full compliance with the law.

Agile Delivery

We can easily insert our solution into your existing application.
Customer Success Stories
See how our solutions have helped our customers successfully digitize their business processes
Our Customers
Global Brands already working with InfoCert
Business cases
Learn more about the huge potential impact of InfoCert's solutions
News & Events
Latest InfoCert News
Digital Future Magazine
Find out the latest news on Digital Trust Services in our International Magazine.