Overview
Drive digital transformation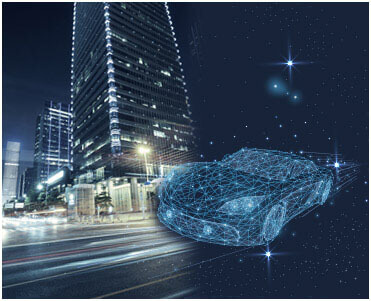 From car ownership to subscription and pay-per-use
In automotive, the digital transformation is all about the customer experience: the business model is shifting from car ownership to subscription and pay-per-use.
Increasing connectivity means that sharing mobility has become the new normal. This is revolutionizing the customer value chain for automotive brands, and one of the new opportunities is  related strictly to user data management. Cars are becoming tools that collect driver data in new ways.
These new scenarios are creating differentiation opportunities for companies in this field and InfoCert is the right partner to manage all this new data in compliance with European and local regulations.
We also help you save on operating costs by digitising all signature and approval processes.
Use Cases
All use cases for automotive digital disruption
Self Identification & Corroboration

We leverage trust identities to create a superior digital experience for customer acquisition in both the car sales and rental segment.

Process Automation

Approvals, supply chain, contract signature: we support your organization by reducing the time spent on these processes with our automated signature platform.

Omnichannel Sales Experience

Sales teams, car dealerships and financial companies can finalize contracts and agreements anywhere and on any device.

Machine Identity (MID PKI)

Based on Public Key Infrastracture and using a qualified certificate paired with machine identity, we certify that every communication, command or transaction is authorized.

Compliance by Design

Our solution ensures your Company is compliant by design with all major provisions of national and international laws (eIDAS and GDPR).

Liability Outsourcing

When they partner with us, Banks can assign all liability related to customer identification, signing processes and legal document archiving to InfoCert.
Benefits
Speed up business processes and create new value for customers
Operation Control

Your company will certify all operations and transactions, maintaining control of everything, because every entity is assigned an eID-based certificate.

Digital Customer Interaction

We enable new ways to digitally acquire customers while preserving full legal compliance for contract signature and party identification.

Liability Outsourcing

Companies that implement our trusted solutions, can outsource liability for all digital processes to InfoCert.

Application development

By partnering with us. Right from the start, our managed IT support works within a set budget so our Customers get exactly what their business needs with no surprises at the end of the month.
Our Approach
We guide you in a digital (trust) world
Deep Analysis

We know that every company is different. That's why we start by analysing your processes in depth to understand how we can improve them.

Flexible Design

We design the most suitable solution for measurable increasing value in your processes and in full compliance with the law.

Agile Delivery

We can easily insert our solution into your existing application.
Customer Success Stories
See how our solutions have helped our customers successfully digitize their business processes
Our Customers
Global Brands already working with InfoCert
Business cases
Learn more about the huge potential impact of InfoCert's solutions
News & Events
Latest InfoCert News
Digital Future Magazine
Find out the latest news on Digital Trust Services in our International Magazine.