INFOCERT AT THE 14TH GLOBAL BANKING INNOVATION FORUM & EXPO
One of the most important event in the financial field is coming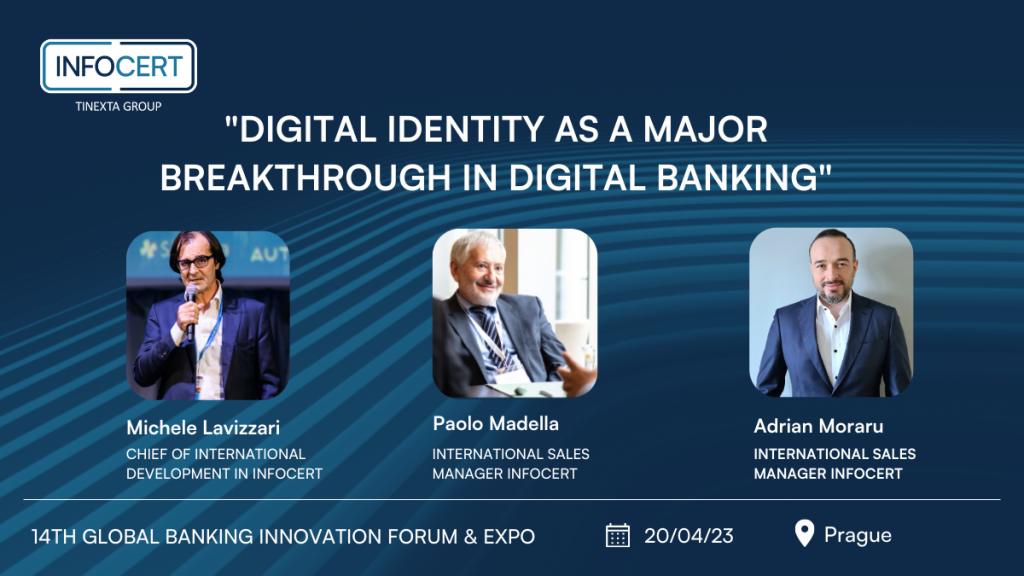 Starting tomorrow InfoCert and Michele Lavizzari, Chief of International Development in INFOCERT, will take part in one of the most renowned events held for the banking industry in Prague.
More than 300 industry experts will speak on stage to share their valuable experiences. Follow INFOCERT in each speech and panels that will be held during the event:
12:10 Panel discussion about "Digital Identity as a major breakthrough in digital banking"
12:50 interactive lunch discussion: "The new frontiers of digital onboarding: how to enhance your Customer experience leveraging next gen technologies"
16:20 is the last moment of discussion "New digitalization scenarios in the financial sector: the impact of eIDAS 2.0"
An important opportunity to discuss about digital identity and the new digitalization scenarios that are revolutionizing the banking industry.
If you want to learn more, complete the form below: you will receive immediately an e-mail with the entire presentation.