InfoCert joins debate on eIDAS 2.0, Identity Schemes and Digital Wallets at the EEMA Annual Conference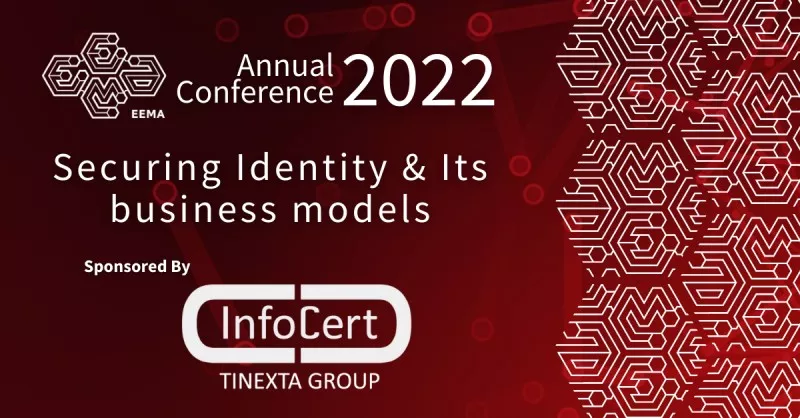 On Wednesday 8th and Thursday 9th June 2022, InfoCert will participate to the 35th EEMA Annual Conference, that will takes place at Microsoft in London and will focus on Securing Identity and its Business Models. EEMA is the leading independent, not for profit, European Think Tank focusing on various topics, including identification, authentication, privacy, risk management, cyber security, the Internet of Things, Artificial Intelligence and mobile applications.
During the conference, InfoCert will take the lead in debating the impact of proposed changes to the electronic identification and trust services (eIDAS) regulation, and the impact it will have in enabling an interoperable Europe.
Igor Marcolongo – Head of Business Compliance at InfoCert, will chair an international panel to discuss eIDAS, which was introduced by the EU in 2014 to regulate verifying the identity of individuals and businesses online, as well as the authenticity of electronic documents.
Fabrizio Leoni – InfoCert's Head of Innovation Portfolio, will participate in a session investigating how existing Identity Schemes can create Digital Identity Wallets for Business & Citizens of the future.
Last but not least, on day two, Carmine Auletta – InfoCert's Chief Innovation and Strategy Officer, will lead a panel titled: Identity as a Business, Investment Decisions & Emerging Marketplaces.
Danilo Cattaneo – CEO of InfoCert, states: "As an EEMA member InfoCert is delighted to be supporting and participating in its educational programme once again. Sponsoring the live webinar series last year gave us the opportunity to engage with large audiences across the EU and beyond. Now we look forward coming together once again in London."
Director Special Projects at EEMA, Roger Dean, states: "InfoCert has long been an important partner for EEMA. As an organisation they have an eagerness to engage with our international network on a wide range of identity-related topics including sovereign identity, digital wallets, and regulation. Their involvement in EEMA events has become an essential element of our education programme."