GoSign and TOP are now available in the German market thanks to partnership with Authada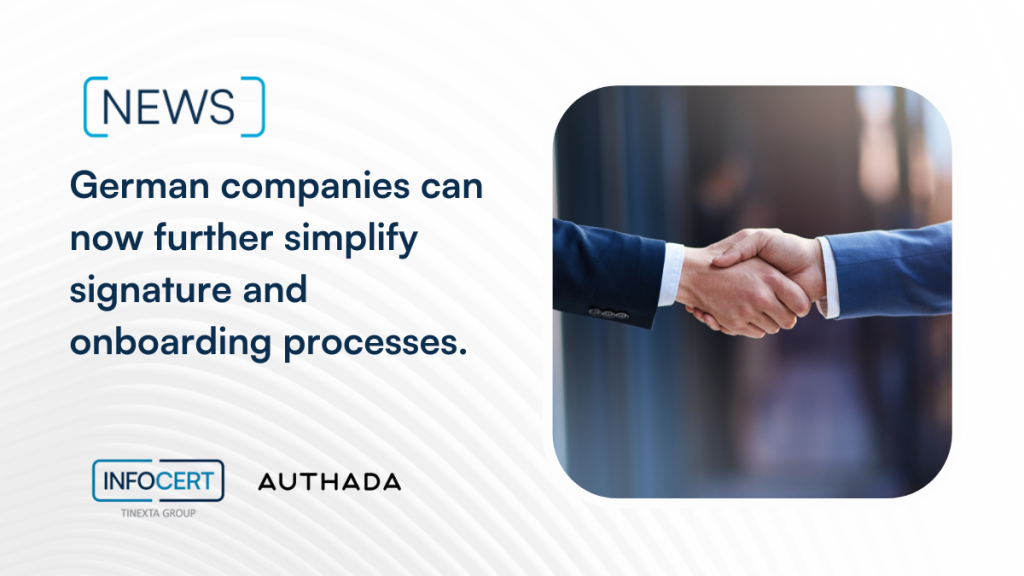 Thanks to the collaboration between Authada and InfoCert, German companies can now further simplify their signing and onboarding processes.
As of now, German companies can take a step forward in digitizing their business processes with GoSign and TOP.
Authada, an InfoCert partner company in the German market, has expanded its portfolio of digital trust solutions with TOP, the Trusted Onboarding Platoform, the patented solution for remote onboarding, and GoSign, the solution for the complete management of digital signature processes.
The main goal of this collaboration is to support companies in their digitization process, enabling them to simplify and make their way of working more flexible.
"We are pleased that with the two new solutions we can accompany companies even more comprehensively on their journey to becoming a digital and efficient company."

Andreas Plies
TOP and GoSign not only ensure the highest levels of reliability and security but also contribute to asset preservation and greater sustainability as also validated by CSQA.
Let's make the world safe and simple together with digital solutions!