Onboarding processes are more sustainable thanks to InfoCert TOP® Presented the study led by Spinlife and validated by CSQA
Study conducted on a major client in the finance world shows up to 86 percent reduction in carbon footprint through the use of the TOP® platform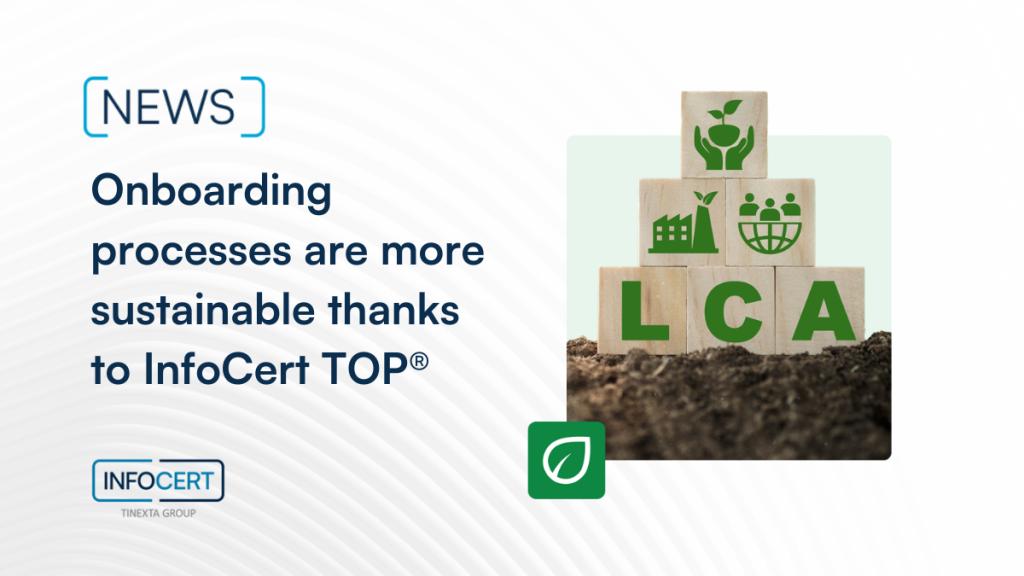 InfoCert today presents the results of a study conducted on the environmental impact of its TOP® (Trusted Onboarding Platform™) platform, an onboarding solution that enables the complete digitization of identification and signature processes.
The results from the analysis conducted by Spinlife, a spin-off of the University of Padua (Italy), an expert in environmental sustainability pathways for companies, validated by the CSQA Certification Body, show that TOP®, by enabling the elimination of paper use and the need for travel at each stage of the process, reduces overall up to 86 percent of CO2 equivalent kg compared to the traditional method.
"The study attests that the TOP® platform, and therefore the Digital Trust services on which it is based, represent a strategic solution not only for process efficiency, but also for achieving sustainability goals" Carmine Auletta, Chief Innovation & Strategy Officer of InfoCert (Tinexta Group). "
As of today, InfoCert proves to be the first provider able to enhance the environmental impact of processes based on Digital Trust solutions and to be able to provide TOP® customers with a certificate of carbon footprint reduction valid for the purposes of sustainability reporting and towards ESG audits.