Our solutions
Dizme, the key to Digital Identity
The Blockchain-based app that enables users to manage their Digital Identity and share certified info with companies, with full respect for privacy
Organizations rely on exchanging information with customers, suppliers, partners, employees and many others, but verifying and certifying identity and data needs investments, takes time and exposes the company to the risk of fraud.
Dizme combines the benefits of a Distributed Digital Identity, based on Blockchain technology and managed directly by the user (Self Sovereign Identity), with the legal value and trust of a Qualified Trust Service Provider.
Dizme enable your company to manage and certify:
the access to physical locations;
the statements by users with legal value;
the authentication and online transactions.
Companies may request certified information from users and, in turn, certify data. Individual users can manage, control and share their information in a privacy compliant way.
Exchange information in a secure and compliant way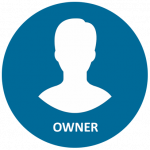 A FEW MINUTES TO CREATE A NEW ACCOUNT
Download the DIZME app.
Enter data and upload an identity document.
Enrich identity wallet.
Decide information to share and revoke.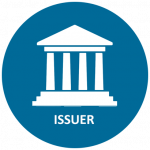 AN ENTITY CERTIFIES THE INFORMATION
For example, the employee may request their company to certify that they belong to the organization.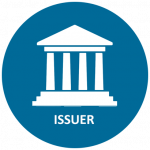 AN ENTITY CERTIFIES THE INFORMATION
For example, the employee may request their company to certify that they belong to the organization.
One Login, multiple use cases
Back to the office safely, Health checker
Dizme enables you to manage physical access to the workplace and collect the employee's statement regarding his or her health, safety and privacy.
Identify creditors quickly, BitGrail
Dizme enables you to quickly identify creditors in bankruptcy cases, preserving legal value
Certify your health status
Thanks to Dizme, the Covid swab  test result can be added to the wallet and used to certify the non-infection only once.
Authorizes entries into the company, all digital
The company certifies that the employee or guest works for the company and authorizes entry.
Manage coroporate meetings
Dizme enables you to manage meetings with shareholders and directors even remotely, identifying attendees and enabling voting.
Share certified information
Educational qualifications, membership of an association or a company, are all information that can be certified and exchanged.
Identify customer online
Online authentication of an user to prove identity or related information (e.g., age of majority).
Authorize a loan in a short time
Get certified information about the user's credit history in a short time.
One Login, a better customer experience
LOWER COSTS
Use already verified data avoiding the implementation of identification and validation processes.
ENHANCE USER EXPERIENCE
Customers, employees, partners can manage and control the data to be shared by identifying and certifying information only once.
IMPROVED DATA SECURITY
Collect real time data already certified by government authorities or other institutions.
FULLY LEGAL VALUE
Data sharing is done in full respect of privacy, GDPR, AML and eIDAS regulations.
Why Dizme?
Cam and Sensor
All kind of sensor or cam network , managed remotely, can be reliable only if supported by an IoT identity solution (e.g smoke detector, security cam, industrial thermometers).
Automotive
Smart car are a reality. InfoCert IoT Security solution can mitigate the risk of hacking guaranting safety of passengers.
Drones
The emerging regulation for drones proves the necessity for a comprehensive solution to identify, connect and secure UAVs. InfoCert MID PKI can create a Trusted enviroment for secure authentication and flight authorization.
Smart Meters
Smart Meters are the primary source of data for energy companies. InfoCert offer a solution to mitigate the risk of cyber attack through PKI certificates and Secure Communication protocols
Energy plants
Nowadays, Energy Plants are managed remotely. InfoCert can assure identity and secure communication to guarantee business continuity and safety.
Industrial machines
Providers of industrial machines supply services and valuable data to manufacturing customer. InfoCert solution secures the exchange of data and the Identity of the machines with the highest level of privacy  and assurance.
We guide you in a digital (trust) world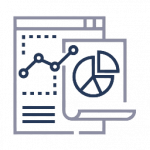 Deep analysis
Each company is different: we deeply analyze your processes to understand how to improve them.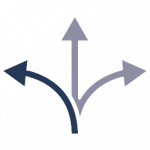 Flexible Design
We design the most suitable solution for a measurable increasing value in your processes and with full legal compliance.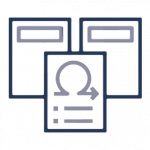 Agile Delivery
We easily enroll our solution into your existing application easily.
Trusted by over 2000 companies

News & Events
Latest InfoCert News
Digital Future Magazine
Find out the latest news on Digital Trust Services in our International Magazine.