Dizme, la chiave per l'identità digitale
Il nuovo modo di scambiare informazioni a pieno valore legale
e nel rispetto delle regolamentazioni
Le organizzazioni si basano sullo scambio di informazioni con clienti, fornitori, partner, dipendenti e molti altri soggetti. Verificare e certificare identità e dati in maniera centralizzata richiede tempo, costa ed espone l'azienda al rischio di frodi.
Dizme, unisce i benefici di una identità digitale decentralizzata, basata su tecnologia Blockchain e gestita direttamente dall'utente (Self Sovreign Identity), al valore legale ed al Trust di un Qualified Trust Service Provider.
​Con Dizme gestisci in modo certificato:
l'accesso a luoghi fisici,

dichiarazioni degli utenti a valore legale,

autenticazioni e transazioni online.
Le aziende possono richiedere agli utenti informazioni certificate e, a loro volta, certificare dei dati. I singoli utenti possono gestire, controllare e condividere le proprie informazioni nel piano rispetto della privacy
Scambiare informazioni certificate è semplice, veloce e sicuro
A UN NUOVO UTENTE BASTANO POCHI MINUTI PER CREARE IL PROPRIO ACCOUNT:
Scarica l'app DIZME.
Inserisce i suoi dati e carica un documento di identità.
Arricchisce il proprio wallet di identità.
Decide condivisioni e revoche.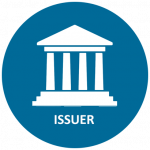 UN ENTE CERTIFICA LE INFORMAZIONI
Ad esempio, il dipendente può richiedere alla propria azienda di certificare la sua appartenenza all'organizzazione.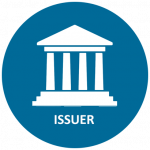 UN ENTE CERTIFICA LE INFORMAZIONI
Ad esempio, il dipendente può richiedere alla propria azienda di certificare la sua appartenenza all'organizzazione.
Health Checker
Rientra in ufficio in sicurezza
Dizme consente di gestire l'accesso fisico alla sede di lavoro e raccogliere la dichiarazione del dipendente riguardante il suo stato di salute, in sicurezza e nel rispetto della privacy.
BitGrail
Identifica i creditori rapidamente
Dizme consente di identificare rapidamente i creditori in casi di bancarotta, preservando il valore legale.
Certifica il tuo stato di salute
Grazie a Dizme, il risultato del test/tampone può essere inserito nel wallet ed utilizzato per certificare una sola volta l'assenza di contagio.
Autorizza gli ingressi in azienda
L'azienda certifica che il dipendente o l'ospite lavorano per l'azienda e ne autorizza l'entrata.
Gestisci meeting coroporate
Dizme consente di gestire i meeting con shareholders e director anche da remoto, identificando i presenti e abilitando il voto.
Condividi informazioni certificate
Titoli di studio, appartenenza a un'associazione o un'azienda, sono tutte info che possono essere certificate e scambiate.
Identifica i clienti online
Autenticazione di un utente online per dimostrare la propria identità o informazioni collegate (es. Maggiore età).
Autorizza un prestito in poco tempo
Ottieni informazioni certificate sulla storia creditizia dell'utente in poco tempo.
Un Login, migliore customer experience
Perché Dizme?
L'utente può facilmente creare il proprio profilo e arricchire il wallet con una UX semplice ed efficace.
Conforme alla regolamentazione
La soluzione consente di essere pienamente compliant con le normative sul trattamento dati e rispetta i principi del diritto del lavoro.
Integrato con i processi esistenti
La soluzione si adatta ai processi aziendali in essere e a quelli previsti dal protocollo di rientro in azienda.
Basata su tecnologia distribuita
I principi della Self Sovereign Identity e Blockchain consentono di non effettuare ingenti investimenti per la gestione di informazioni centralizzate.
Parte di un progetto globale
CovidCreds è un'iniziativa Sovrin con l'obiettivo di consentire alla società di tornare alla ``normalità`` in modo controllato, misurabile e rispettoso della privacy.
Applicabile a piu situazioni
Dizme è parte di un'ecosistema aperto che consente di estenderne i casi di utilizzo, anche a persone esterne all'azienda.
We guide you in a digital (trust) world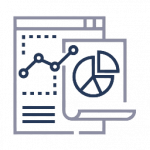 Deep analysis
Each company is different: we deeply analyze your processes to understand how to improve them.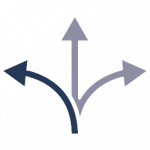 Flexible Design
We design the most suitable solution for a measurable increasing value in your processes and with full legal compliance.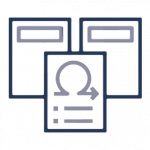 Agile Delivery
We easily enroll our solution into your existing application easily.
Trusted by over 2.200 companies

Request Information
Complete the form and send us your request, and we will contact you as soon as possible!