Meet InfoCert at the "Future Banking Conference 2022" next October 19th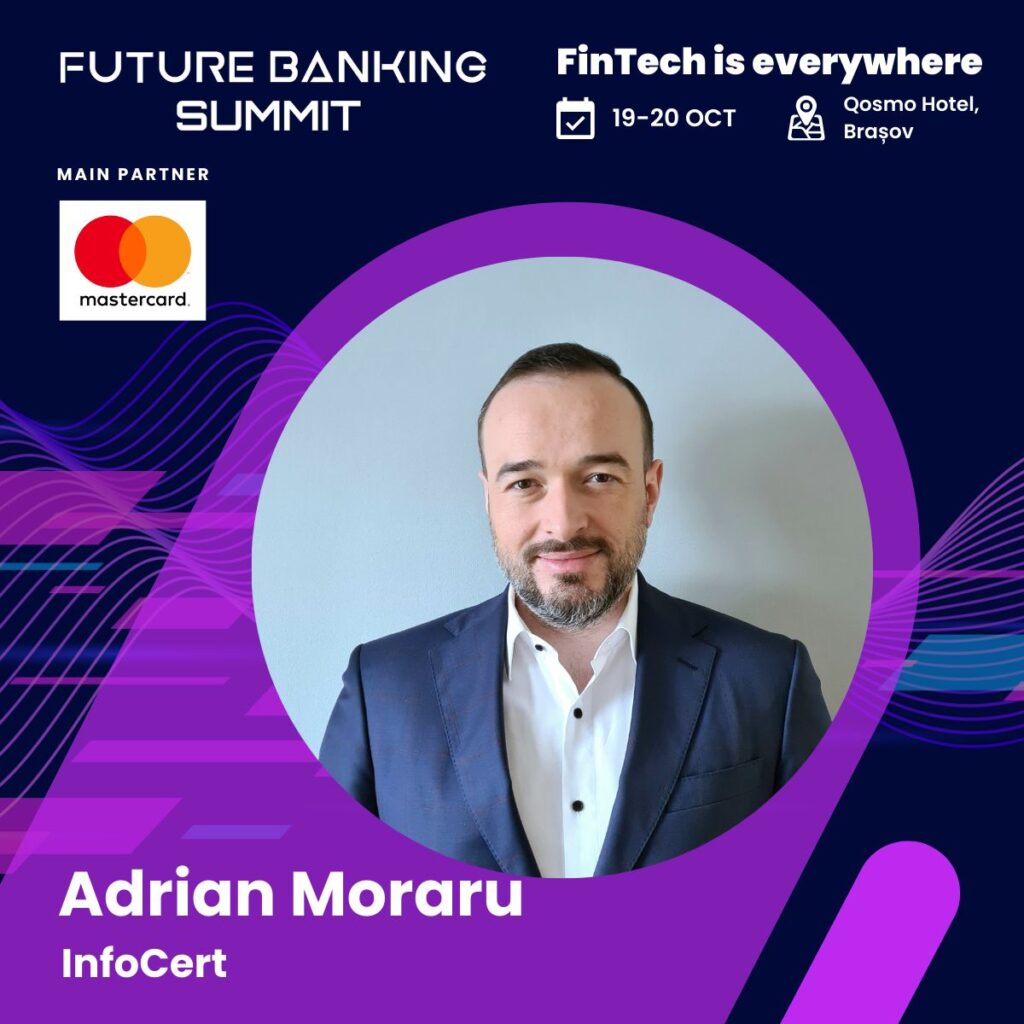 On Wednesday October 19th, InfoCert will take part of the main romanian event for fintech and digital banking sector: the Future Banking Conference 2022, the physical event will take place in Brașov.
Adrian Moraru – Sales Director for Romania at InfoCert – will introduce you to Dizme, a blockchain-based app that enables users to manage their Digital Identity.
What's all the fuss about decentralized identity?
Decentralized identity is the upcoming paradigm in identity management. It allows people to control their own digital identity, and ensures that anything is provable and will be accepted and trusted by banks, fintechs or different online services.
But what's more important for financial service providers is that decentralized identity raises lots of opportunities, reduces repetitive and expensive processes, and is customer focused.
What's all the fuss about decentralized identity?
DIZME is a decentralized platform that promotes Self Sovereign Identity principles for distributed management of your identity and information. DIZME allows you to create an ecosystem in which you become the true "owner" of your digital identity, combining several functions and features:
A full SSI wallet available as free app, white label app and SDK;
an easy and fast identification process;
sign documents via eIDAS qualified signature;
push realtime messages via secure channel;
one universal log-in for everything.
We like to think of DIZME as the future present, as it far anticipates what will be the trend soon.  DIZME is the first decentralized identity network to combine the benefits of the SSI world with the compliance to eIDAS regulation and to GDPR.
InfoCert is inviting you to Future Banking Summit to find out more about decentralized identity, why it matters in 2022 and how to profit from this change of paradigm.